The SCRIPT Crew TN: Impacts of State-Wide SCRIPT on CS Education Pathways in Tennessee project seeks to address the need for PreK-12 CS education pathways in Tennessee. Through this Research Practice Partnership (RPP), the partnering organizations (CSforALL, CodeCrew, and CSEdResearch.org) aim to address two identified problems of practice:
Tennessee school leaders need to buy into implementing CS education.
A definition for high quality CS education for the creation of standards aligned to students pathways.
The partners in this project all bring a unique perspective. CodeCrew brings deep local knowledge and a strong leadership voice in Tennessee. CSforALL brings the SCRIPT toolkit for implementation within Tennessee with the goal of addressing the identified problems of practice. CSEdResearch.org brings knowledge and expertise focused on successful RPP practices and acts as an external evaluator for the overall project.
For this project, we have two research questions to measure implementation practices within the RPP and externally with partners engaging in SCRIPT toolkit trainings.
The research questions for this project are:
How does strategic planning using SCRIPT materials, routines, and data tools impact buy-in, decision making, and actions taken at the school district level in Tennessee
What impact, both direct and indirect, do these resources have on the capacity, access, participation, and experience of historically marginalized or underrepresented populations in standards aligned computer science pathways from K-12?
As the external evaluators, we guide the RPP to focus on the Five Dimensions of RPP Effectiveness framework (Henrick et al., 2017) for assessing the effectiveness and growth in RPPs to guide explicit activities and evaluation of the partnership. These five dimensions include:
Trust and building relationships,
Rigorous research informing action,
Supporting the partner practice organization in achieving its goals,
Producing knowledge that informs educational improvement broadly, and
Capacity building in each partner toward ability to engage in partnership work.
Team Members
Dr. Stephanie Wortel-London (PI)
CSforALL
Director of Research/td>
Dr. Leigh Ann DeLyser (Co-PI)
CSforALL
Executive Director
Meka Egwuekwe

Code Crew
Executive Director
Darius James
K-12 Instructional Development Specialist
Camie Belgrave
CSforALL
Senior Director of Programs and Partnerships
Jean François Mahoro
Code Crew
EK-12 Curriculum & Instruction Manager
Karen Cheng
CSforALL
Executive Director
Kela Jones
Code Crew
Director of Development
Dr. Monica McGill
CSEdResearch.org
Founder & CEO
Advisory Board
Dr. Joshua Childs
University of Texas at Austin
Dr. Stephanie Ivy
University of Memphis
Dr. Jared Bigham 
Tennessee Chamber of Commerce & Industry
Rami Lotay
University of Memphis
Dr. Rebecca Zarch
SageFox Consulting Group
Collaborators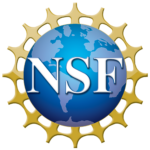 This material is based upon work supported by the U.S. National Science Foundation under Grant #2122756. Any opinions, findings, and conclusions or recommendations expressed in this material are those of the author(s) and do not necessarily reflect the views of the National Science Foundation.